Novisad
S/T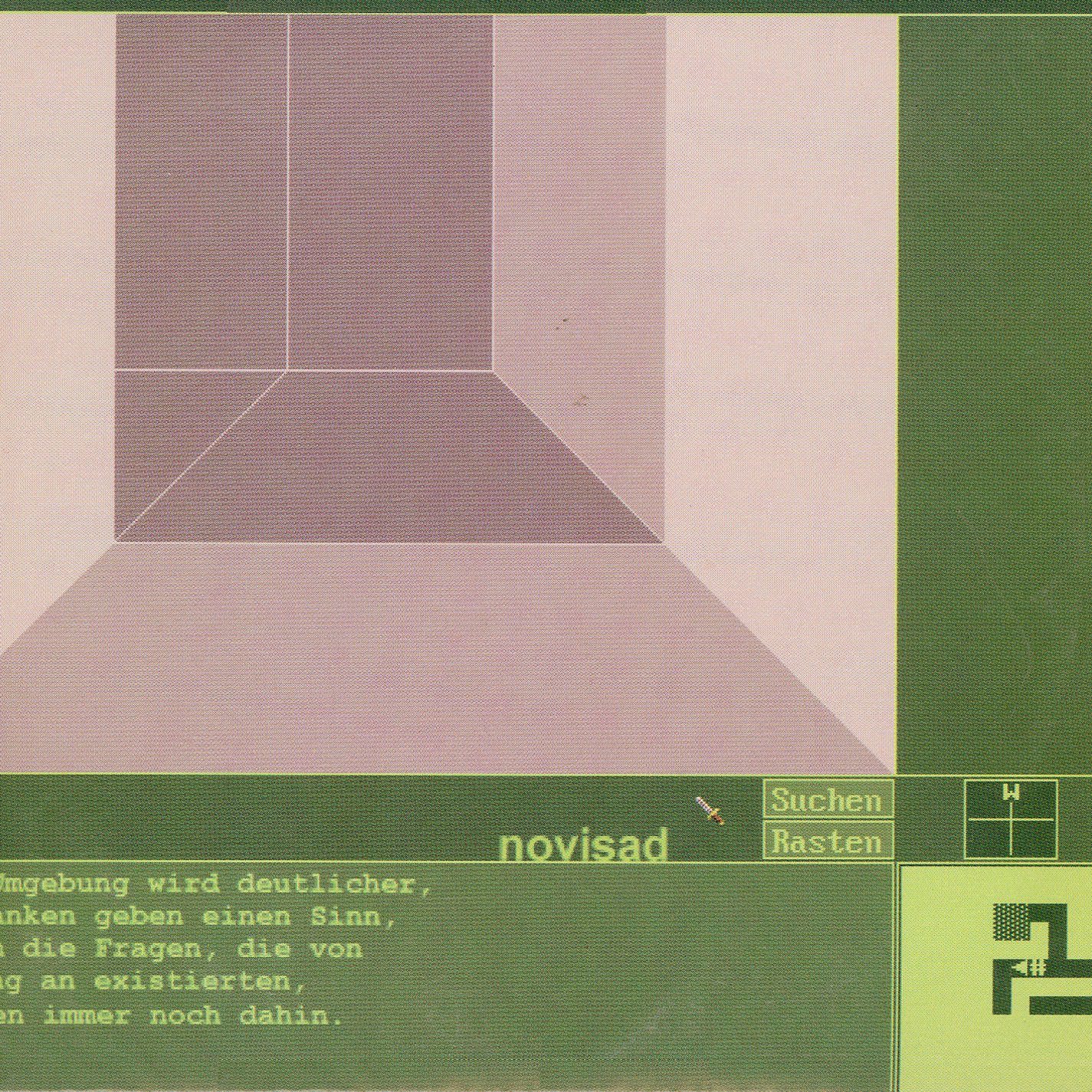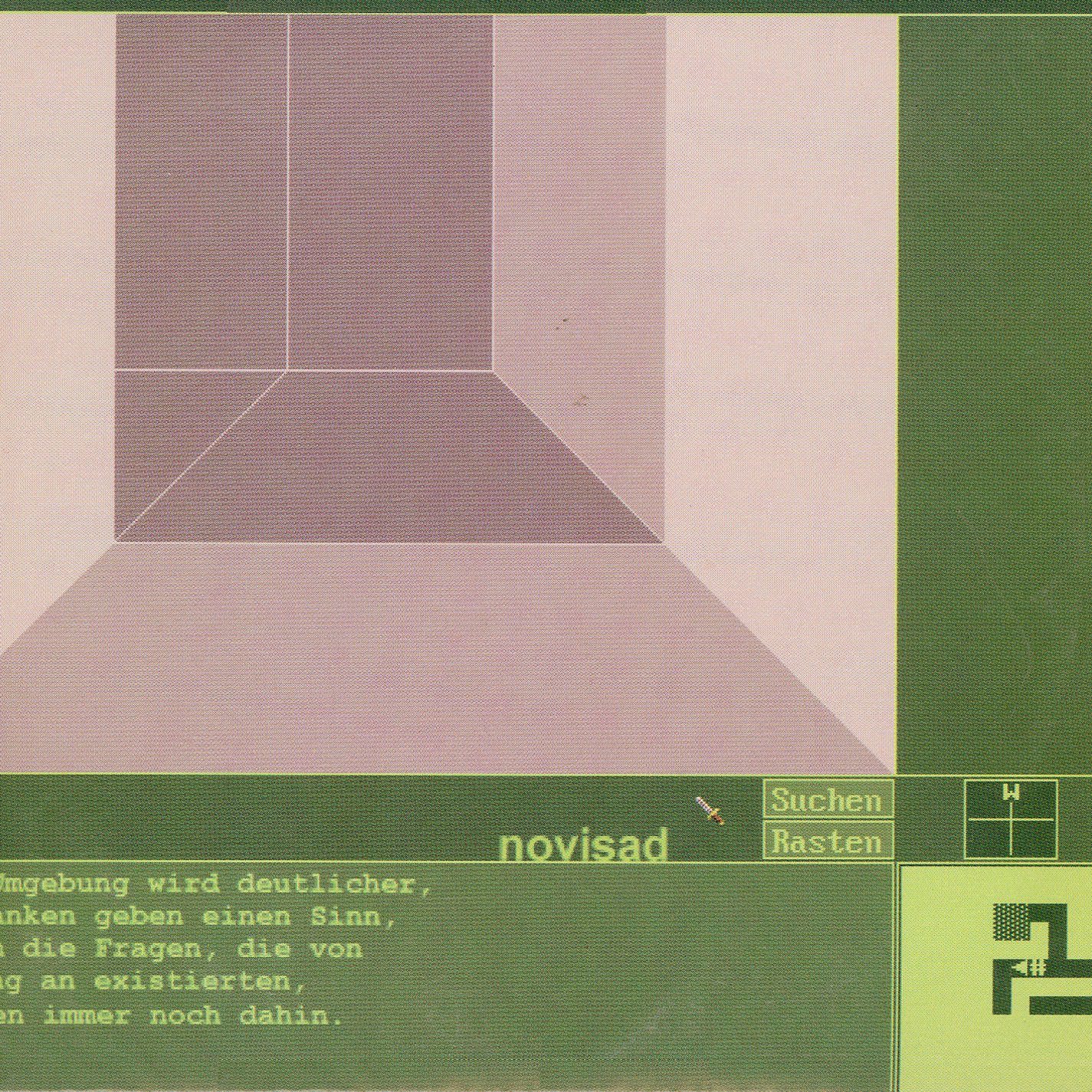 Novisad
S/T
Released 3/11/1998
CD cardboard sleeve/Digital
Tom003
"Novisad was produced with my good old 386 computer that only had a soundblaster 1.0 card built in and therefore produced a very poor soundquality. To optimize for speed I restricted myself to 11 khz in 8 bit mono, otherwise I wouldn't have finished these tracks even today. Nevertheless, there was enough time to have a cup of coffee or to do something else besides while the old 386 was computing.

The last two tracks on the album (demut, abschied) were done with my new computer that finally could work with 44.1 khz and stereo. I also used that machine to convert all the previous tracks to CD format. Basically I used for all CD tracks the WinDAT program, a simple cut&paste program together with CoolEdit 1.5. This may sound simple but until I found the according sounds, entire days could pass by easily."
The cover of the CD goes back to a screenshot of this game that was programmed by Kristian who is a big fan of adventure games, textadventures and role playing games.
"The best ambient music album since ages".
De-bug, Germany
Ambival
Methadecorre
Membran
Distanz
Monotau
Festplattengeraeusche
Nebel
Phalanx
Demut
Abschied