Sack & Blumm
S/T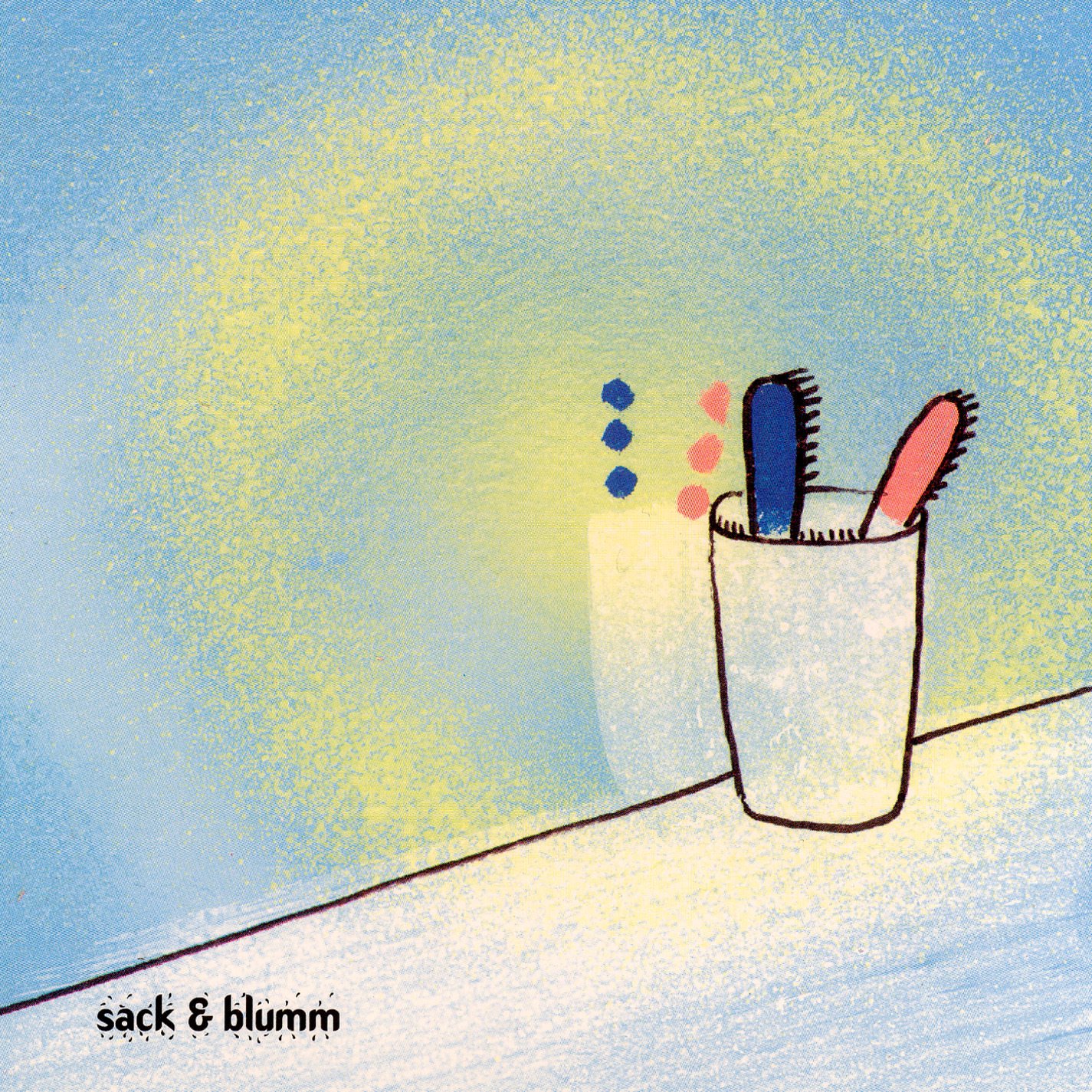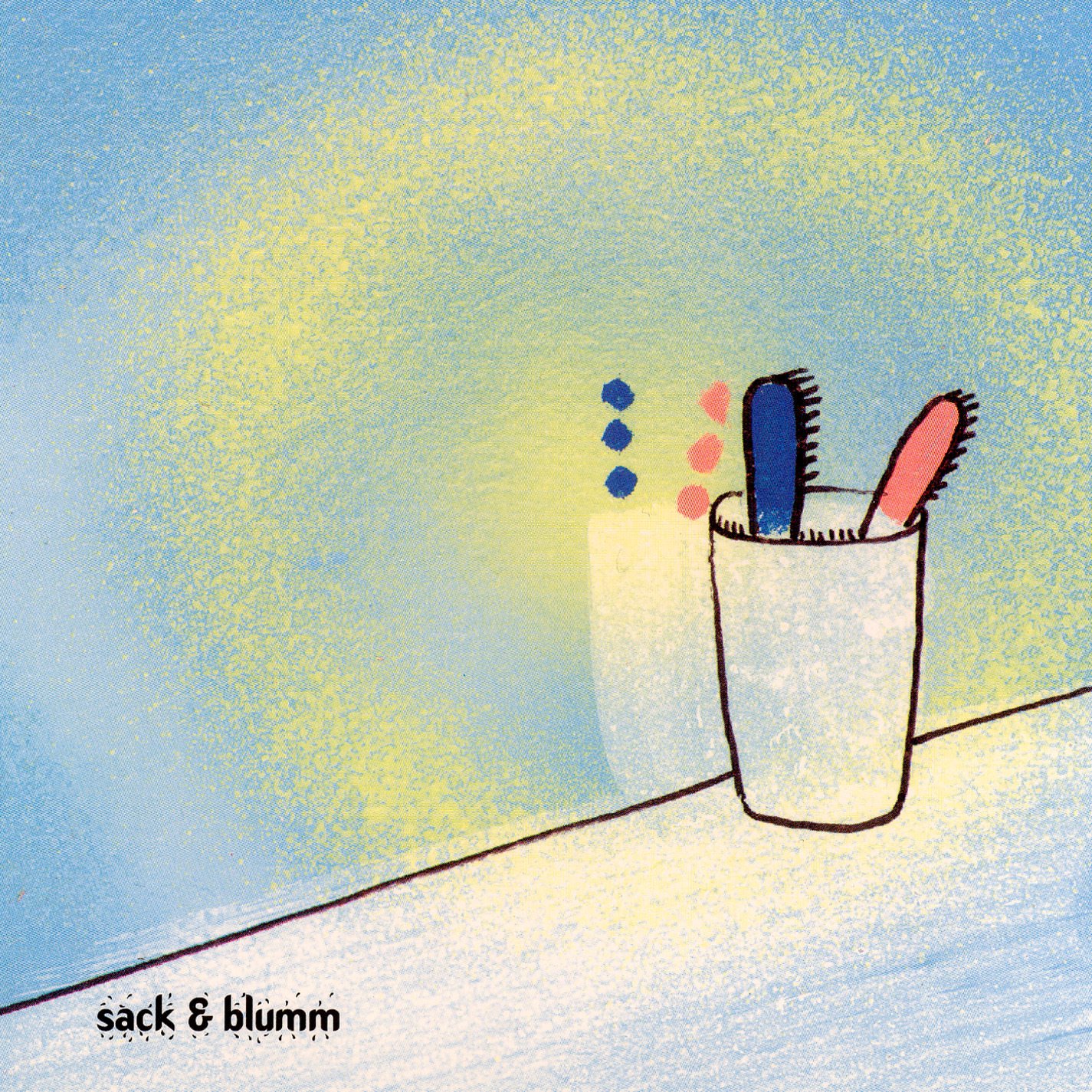 Sack & Blumm
S/T
Released 6/04/1999
CD/Digital
Tom005
Sack & Blumm are not a band or a studio project but may be described rather as a homerecording project that was conceived independendly in their bedroom studios in Berlin and Cologne. The digital multitrackers and the german postal service ferrying their ideas back and forth were definitely playing a major role in the production of the album. Tracks were produced in several steps, e.g. Frank would record the African finger piano from the first track "Seathing" and send a DAT to Harald in Cologne who would then layer the recording with his French horn and send the tape back to Berlin.
As Frank explains, "Sack&Blumm knew each other and kept meeting each other on many different stages throughout Germany. Frank Schueltge "Blumm" was playing with "dieauch" his band of that time and Harald "Sack" Ziegler was performing as a solo artist. The first collaboration was initiated by Bernd Spring who is running the Dhyana label. Blumm wanted to do a release and Sack was already expected to do a release for him, so Bernd combined the two of them and the result was "Die fünfte Dengelophonie": not a split- but rather a cooperation-single that was - in contrast to Sack's answer on Staubgold - influenced more by Blumm. A common style and a balanced working process was found with the help of Tom and the release on his label."
Instead of sequencing work on computers, the music lives from the experience of two musicians. Folk themes are set against digital fragmentations, and techno tropes are taken up on acoustic instruments. "Sixtease", for instance, takes jungle's two-step and scores it for wash-tub and spoons. Most of the instruments on Sack&Blumm were played live onto the multitrack and the arrangements of the electronic sounds are produced with Haralds toy instruments. A PC was used only for the track "Pim Pom Pom" and for the final mastering process that was done by Tom Steinle.
"Sack & Blumm like it best to produce their music mechanically/physically in the room, using more or less everything that they can get in their hands. Structures arise from our curiosity in the origin and the physicality of sounds (wood, stone, sheet metal, paper, air... ) and from experimenting and playing with the materials (plucking, beating, rubbing, blowing... ). Musical instruments are based on these principles of generating sound and musical instruments can be everything and they can be found everywhere. The ones that you find in the toy stores are most of the times very attractive because they carry these very beautiful overtones in their ground noise level or they tend to be totally unpredictable which makes a high potential for surprising results. And not to forget, Sack & Blumm have both followed classical training before on their instruments horn and guitar. The compositions of Sack & Blumm are most of the times improvisations to a recorded tape, an opportunity, a reaction and open ears for what is coming out from its own. What we like best in Sack & Blumm is new mail from each other."
Seathing
Homeglow
Elefrozoo
Baby Bass Bus
Marmel
Papad West
Ebb
Wawahkel
Barn Tupper
Enrico Carrousel
Pim Pom Pom
Sixtease