Casiotone For The Painfully Alone
Pocket Symphonies for Lonesome Subway Cars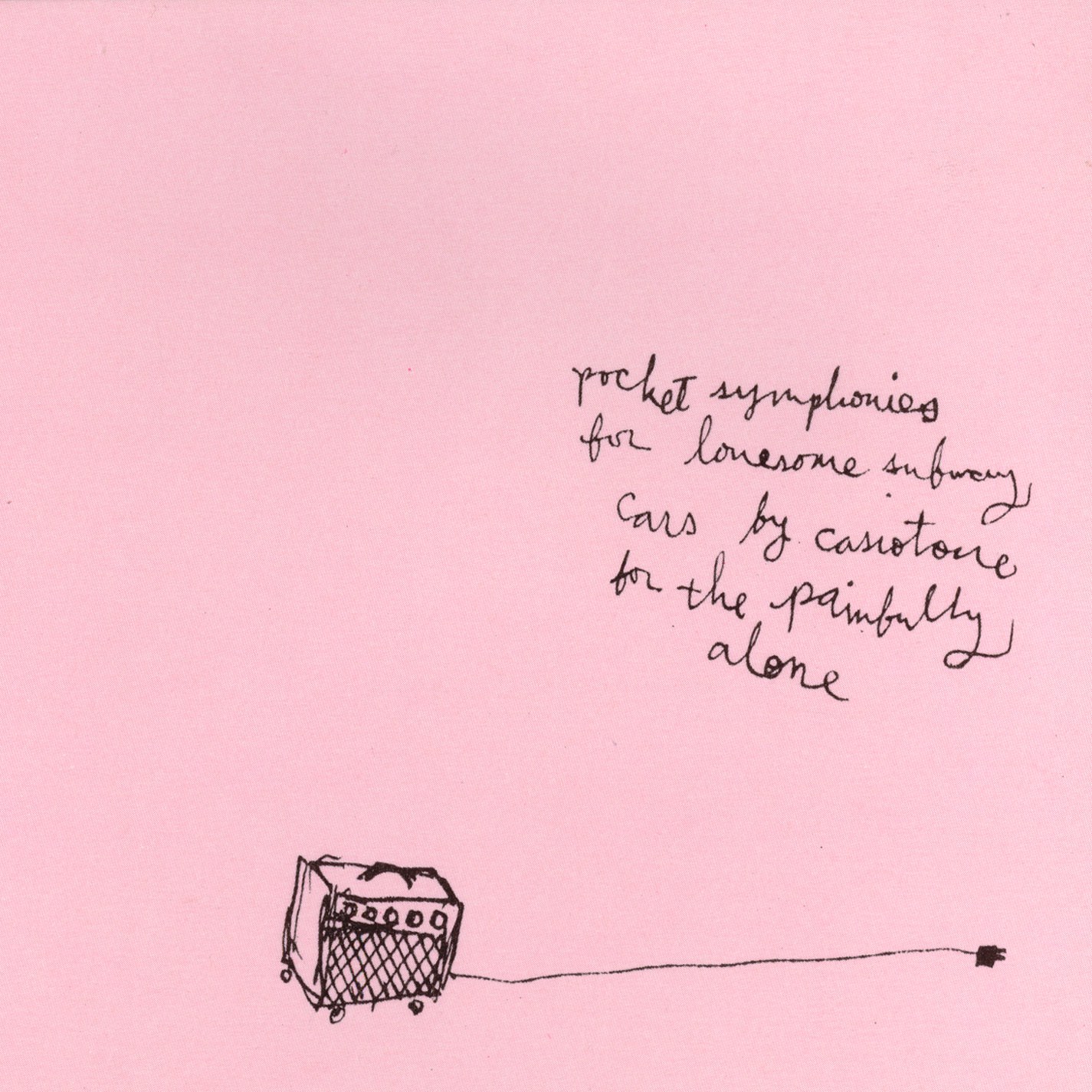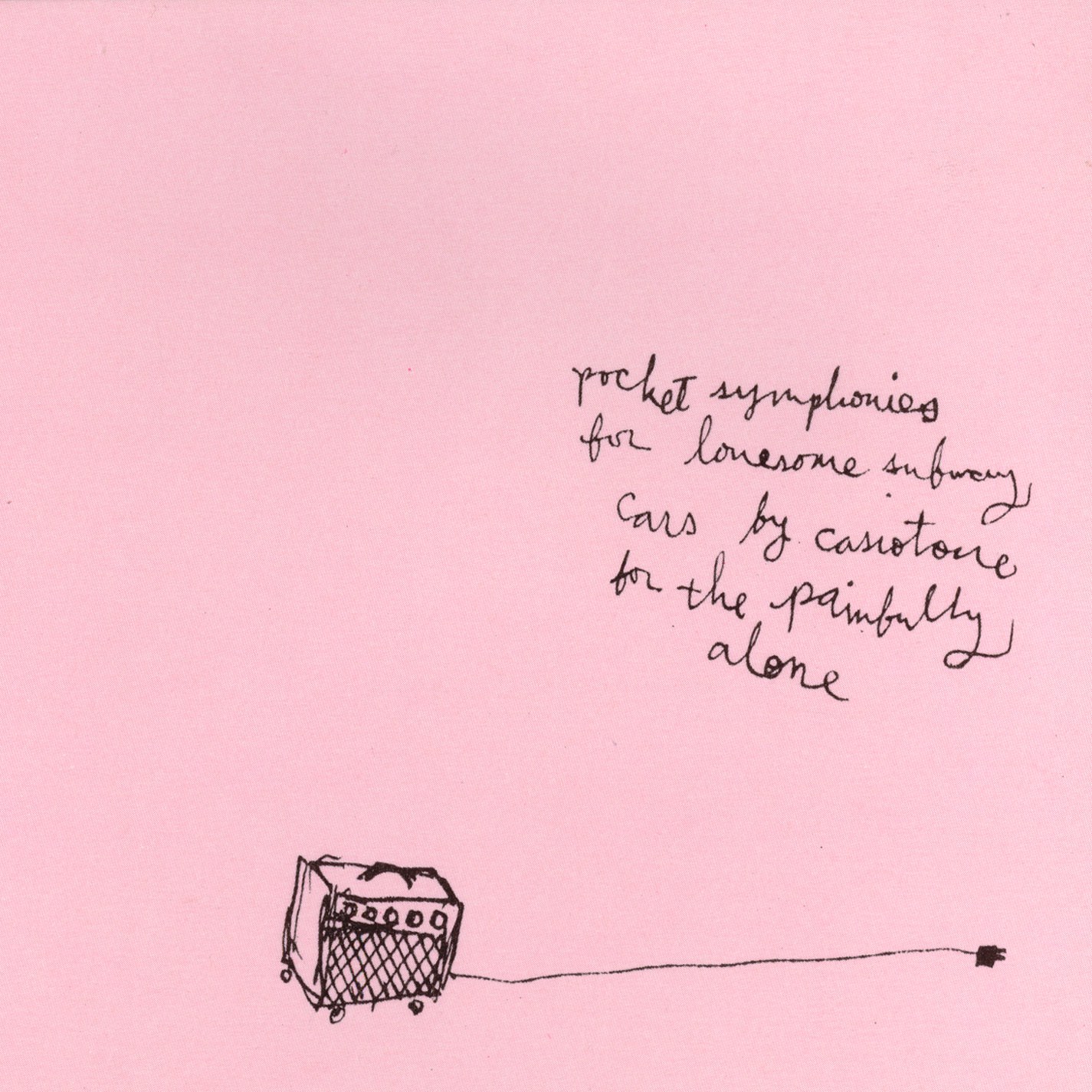 Casiotone For The Painfully Alone
Pocket Symphonies for Lonesome Subway Cars
Released 6/11/2001
LP/CD/Digital
Tom016
Pocket Symphonies for Lonesome Subway Cars has been the follow up to Owen Ashworth's debut album Answering Machine Music and has been his first release for Tomlab. We now make available both formats again because demand, especially for the LP has been rising a lot lately and we now offer the CD at a slightly reduced price. UK Press who is known for the hypes has been comparing this guy to a wonderful crossing of Tom Waits and Young Marble Giants – we think it is a twisted description but translates well what you can expect now and in the future.
Pocket Symphonies for Lonesome Subway Cars continues in Ashworth's tradition of using battery powered electronics and voice to create his tiny, tragic love songs. Several of the tracks also feature live cello and drum accompaniment to Ashworth's mInimalist electronic arrangements. The songwriting, production, and even Ashworth's singing voice are more confident and ambitious than on his first album Answering Machine Music, making Pocket Symphonies for Lonesome Subway Cars a smart, original, and surprising pop album, maybe the best battery-powered pop record you've ever heard
Whereas the songs on Answering Machine Music were intended to be heard as a series of musical answering machine messages, Pocket Symphonies for Lonesome Subway Cars uses Ashworth's obsession with public transportation as its theme. The 16 songs on the album utilize trains, buses, subways, taxis, and airplanes to move along their lovesick characters and create an atmosphere of transition.
The theme of movement and change is also indicative of new directions for Casiotone for the Painfully Alone.
With a recent film score completed, a third album just coming out, and a full US tour planned for the fall season 2003, we can expect a lot more surprises from Ashworth and Casiotone for the Painfully Alone in the future.
"Super simple but with an undeniable catchiness. Sixteen fragile'n'pretty, electronic toybox heartstring pullers." Aquarius Records
"Lo-fi songs in the tradition of Beat Happening (audio naivete), a little Momus (chord progressions), Magnetic Fields (gilt backdrops for dry singing), only bolstered with the shoddiest electronics imaginable...If you like Moldy Peaches you will like this." Other Music
"You gotta doff your cap to Ashworth, though, as Pocket Symphonies for Lonesome Subway Cars turns out to contain a few yards more depth than I would ever have imagined my childhood keyboard could provide." Pitchforkmedia
We Have Mice
Tonight Was A Disaster
Suitcase In Hand
Caltrain Song
Dying Batteries
Oh, Contessa!
Bus Song
Yr Boyfriend
Casiotone For The Painfully Alone In A Green Cotton Sweater
Number Ten
Destroy The Evidence
Lesley Gore On The TAMI Show
Oh, Illinois!
The Subway Home
Air Port Samba
We Have Mice (Boombox Version)
Advance Base and CFTPA for Tomlab