Patrick Wolf
Lycanthropy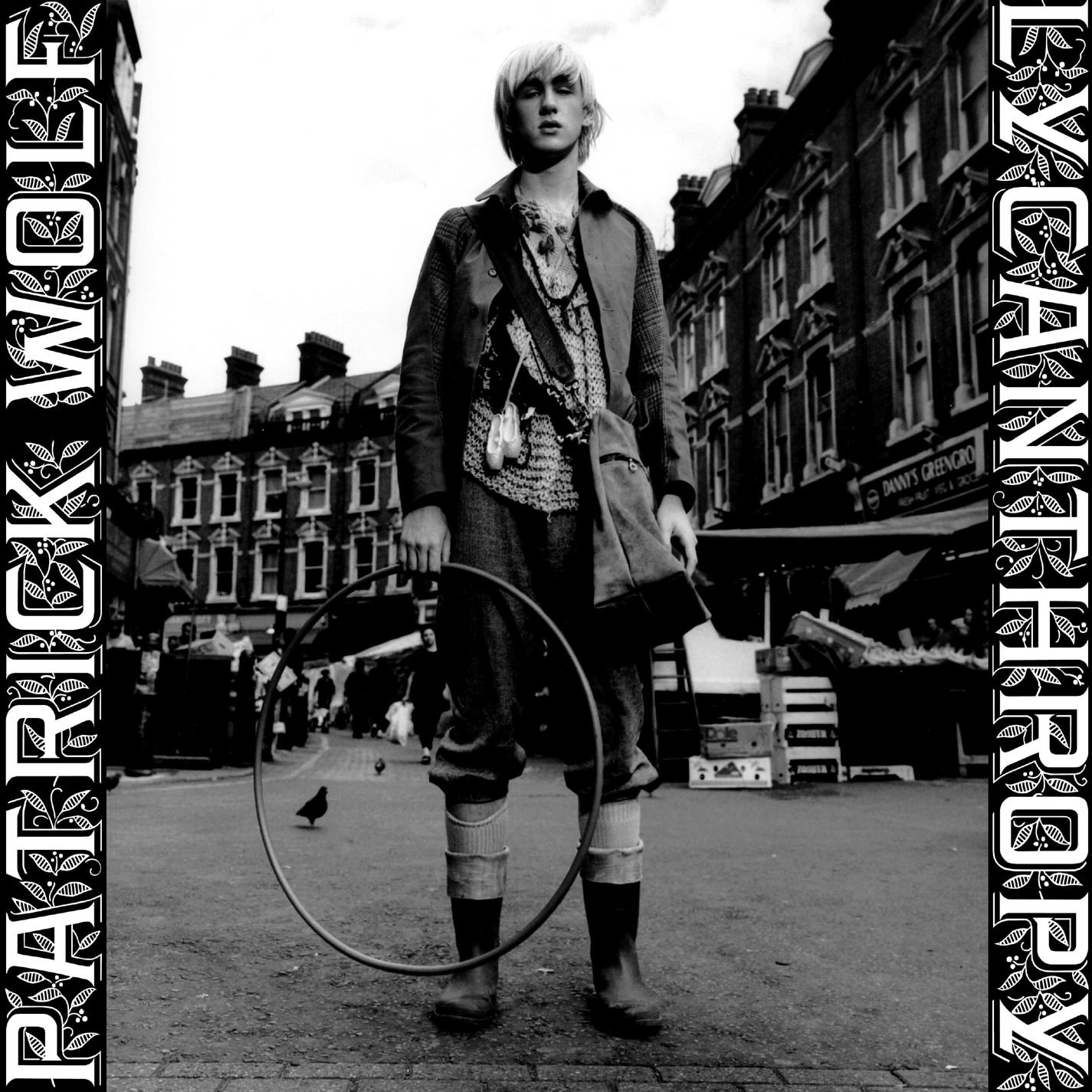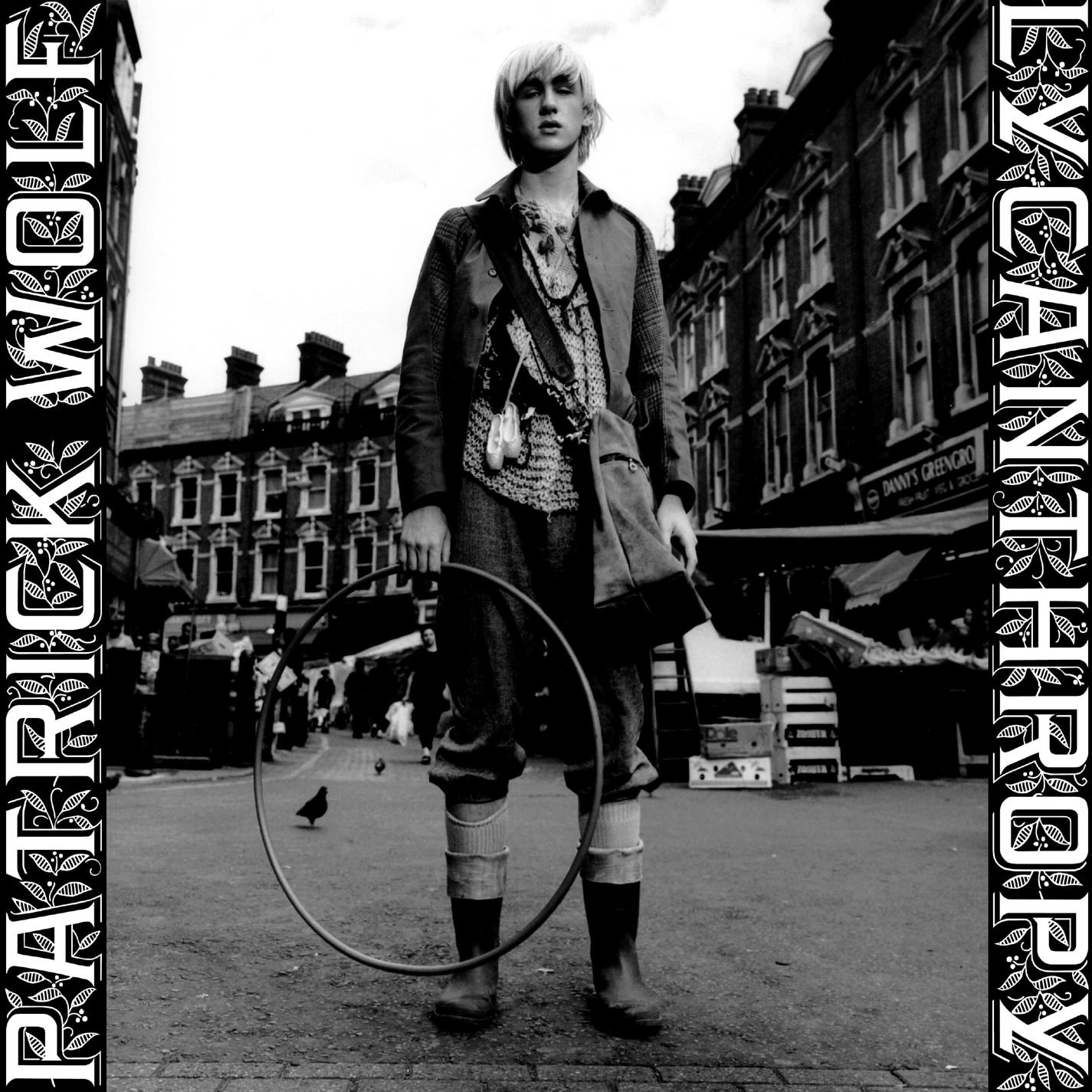 Patrick Wolf
Lycanthropy
Released 6/04/2004
CD/2LP Gatefold
Tom037
Lycanthropy n.
1. The supposed transformation from human being into wolf.
2. A delusion in which a person believes he is a wolf
Lycanthropy is the journey young Patrick Wolf has made from boy to WOLF. It is a collection of songs that he composed from the ages of 11-18, marking his journey through puberty and self discovery.
This journey spans vast emotional, physical and sonic ground. From the desolated vigour of "London" and "To the lighthouse" via the fairytale folk of "Peter Pan" and Pigeon Song" to the danceable pagan punk of "Bloodbeat" and "Don't Say No" (written on Mayday in a remote Cornish bungalow). Such Wolf stories sit alongside the disturbing confessional of "The Childcatcher" to the joyous resolution of "Lycanthropy" and brutal exodus of "Paris".
Musically, Wolf sees himself as a 21st Century folk artist, which includes playing viola, accordion, and ukulele as well as his trusty laptop by his side. With laptop, the folk artist can go ANYWHERE and record, from a city squat to a forest cabin. The result is a mixture of haunting melodies, beautiful strings, glitch core beats, cut up field recordings, and passionate singing and lyrics. His musical influences include: Joni Mitchell, Meredith Monk, The Pixies, Vashti Bunyan, Chet Baker, Lucia Pamela, Pierre Boulez, PJ Harvey, Osvaldo Golijov, Digital Hardcore Recordings, Bjork, Clara Rockmore, John Cale and Nico.
…"He seems to cover a lot of ground twixt folk and avant-garde. Very good arrangements. For me, 'London' had the best song development with clever use of chimes and is quasi fugal. Well written." Comments from arranger, composer David Whitaker
Wolf's live performances have entranced and entertained many, from wild pogoing tracks like "A Boy Like Me" to the beauty of "Demolition", club and gig audiences alike have been returning to gig after gig after gig.
Lycanthropy is an album that will appeal from everyone from new folkies to left-of-centre clubkids, angst-ridden students, chin-stroking anorak musos, and last but not least, your mum. It is an LP that in 20 years time, a whole new generation of people will pick it up to enjoy it and its honest, vital sentiments.
Prelude
Wolf Song
Bloodbeat
To The Lighthouse
Pigeon Song
Don't Say No
The Childcatcher
Demolition
London
Paris
Peter Pan
Lycanthropy
A Boy Like Me
Epilogue
"Wolf's version of the world is so enchanting that his own truth is never open to question" NME
"If he keeps making records this great, surely the world is his for the taking" NME
"Number 1 with a silver bullet" Vice
"A true original, this young man is definitely one to watch - he has managed to create a buzz that others spend their whole careers searching for." Dazed&Confused
"Is he Bjork as a boy? A beautiful new-millennial David Sylvian? Both, and neither. But if anyone asks you to identify the outstanding new musical stars of this century so far, don't forget to cry Wolf..." playlouder.com
"This debut is relentlessly resourceful, never failing to reveal a new instrument." - All Music Guide
"Thoroughly engaging and refreshingly passionate, this wunderkind is one of a kind." - Montreal Mirror
"I haven't anticipated an album this much in a while. Lycanthropy has done its job well." - Splendid
"Wolf has constructed a themed record that deftly manipulates myths while brazenly striding into new, tumultuous territory." - Pitchforkmedia
Other Tomlab releases from Patrick Wolf