Patrick Wolf
Wind In The Wires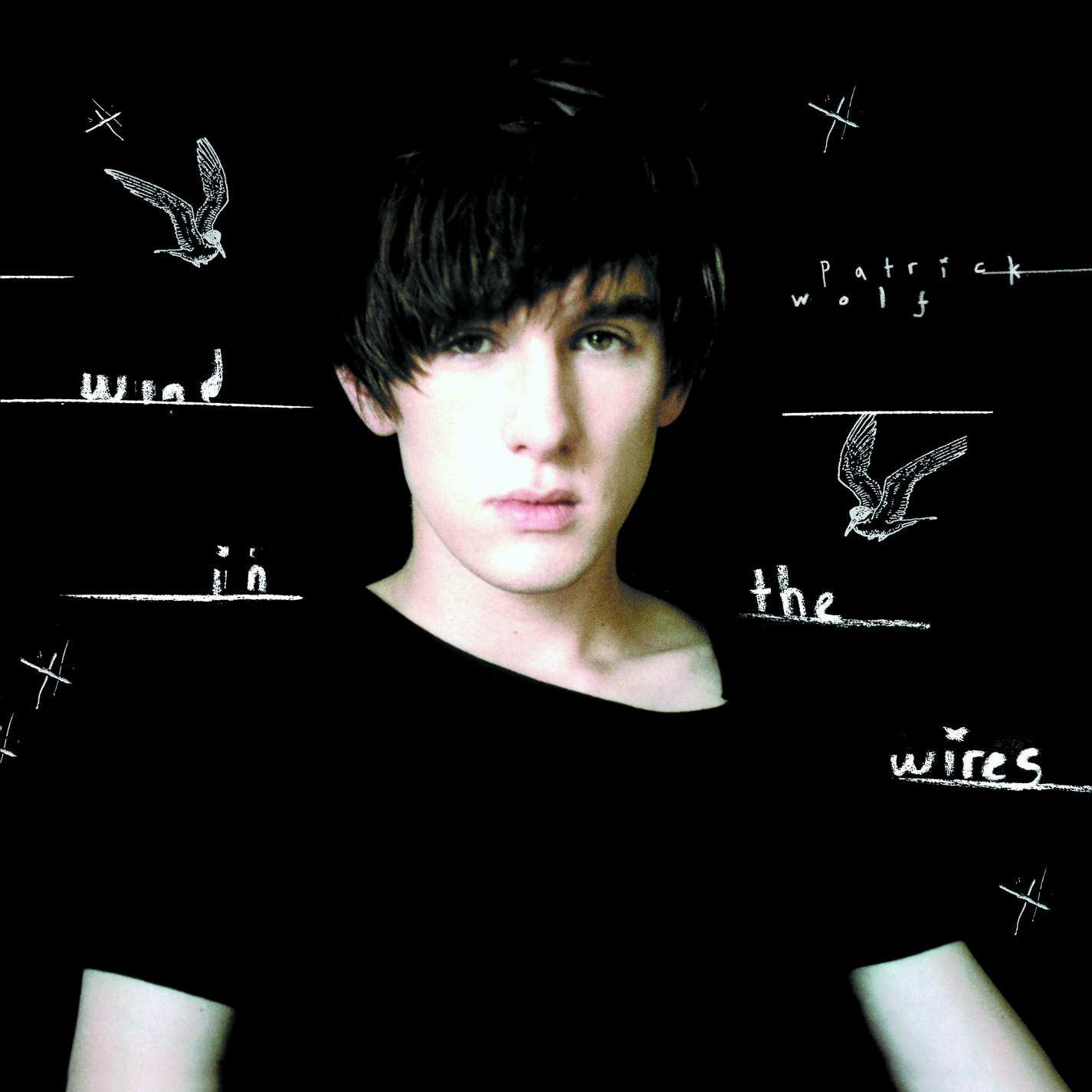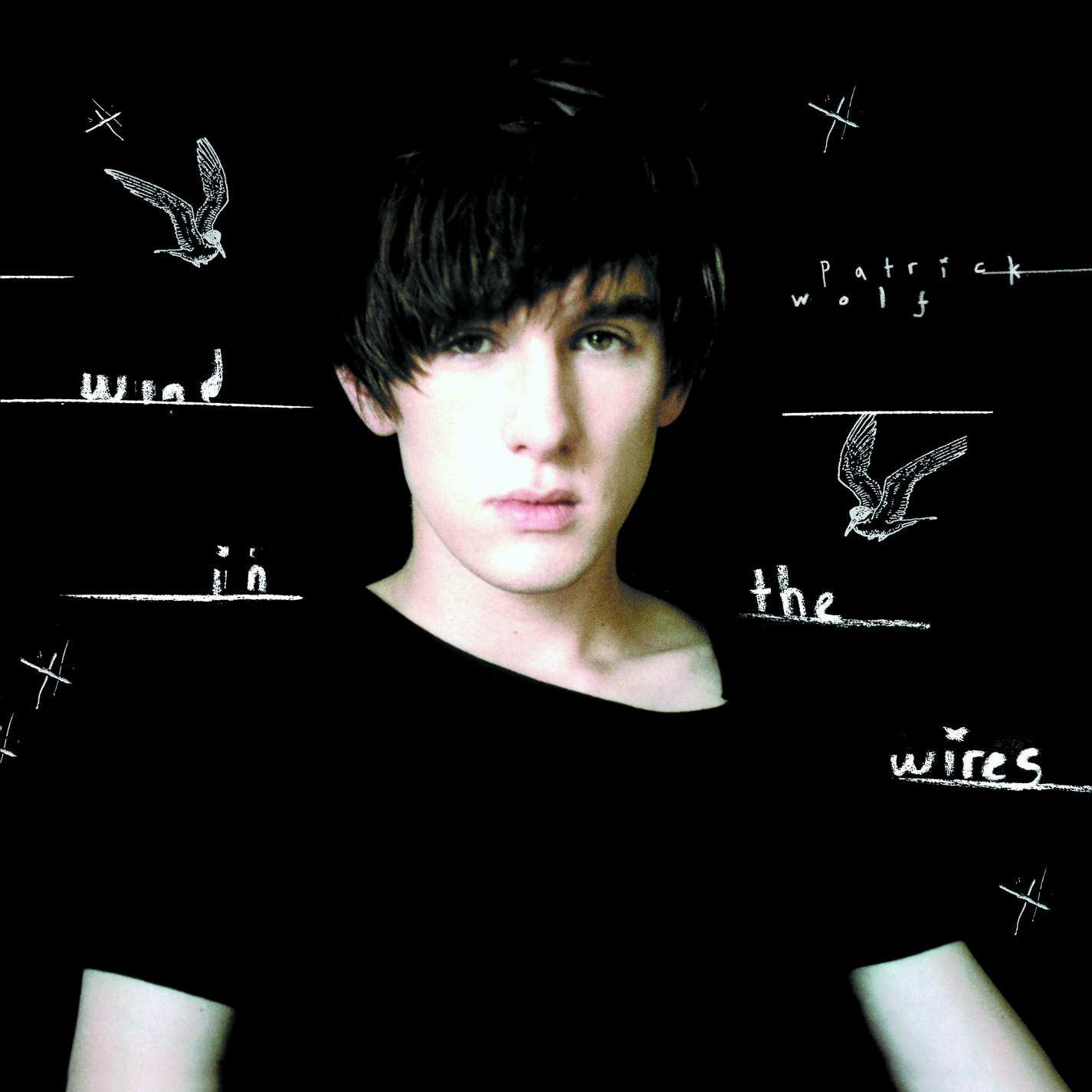 Patrick Wolf
Wind In The Wires
Released 21/02/2005
CD/LP
Tom047
Wind in the Wires is the next chapter of Patrick's story, and it leads us down to the wild ancient landscapes of the West Country to the sound of night trains, plucked pianos and gypsy strings. The album takes its name from the sound Patrick heard during an October stay in a wooden hut, perched on a cliff in Cornwall listening to the wind blow through the pylons that ran along the coastline.
Thematically this is an album about the search for personal liberty in an age of stagnancy and lack of invention. From the opening epic "The Libertine" with its driving beat and troubadour strings to the minimalist plucked piano and soprano ukulele of "The Railway House", the whole album encompasses a real sense of breaking free and is truly an original piece of work.
The sound and feel is a great step forward from his debut Lycanthropy and solidifies a more extended style both vocally and musically for young Patrick (now 21 years old). On this LP, he plays all instruments (bar a contribution from his father) and sings all vocals (bar a contribution from his sister on "Teignmouth") on viola, violin, baritone and soprano ukelele, piano and reed organ amongst other things. All songs are performed, produced, programmed and arranged by Wolf himself.
After much critical acclaim from Lycanthropy, reaching no. 39 in the NME's 2003 LPs of the year, no. 41 in playlouder.com's 2003 LPs of the year and no. 39 in Logo Magazine's 2003 Lps of the year, as well as being picked as one of the acts to watch for in 2003 by The Independent, Wind in the Wires is likely to build even more support across the board, with a more singer/songwriter feel than his previous work.
Patrick's solo live performances have continued to develop and astound audiences around the world with tours across the US, Germany, Switzerland, Spain, and Italy. He has received many excellent reviews for his festival performances at Benicassim (Spain), Arvika (Sweden), Bad Bonn (Switzerland), London Calling (Netherlands), Domino (Belgium), and Popkomm (Germany). Tours to support this LP around the world to be announced shortly.
Wind in the Wires is a record that will not only mean a lot to existing Patrick Wolf fans but will without a doubt win over a whole new audience with its raw passion, full-blooded lyrics and haunting arrangements and melodies.
"Emotive as it gets, and astonishing, defying all expectations, this mirror on the grapple for individuality is pristine and polished, with no cracks as yet" Vanity Project
"This year's Libertine. The true spirit of Arcadia lives on in Patrick Wolf - the 21 year old folktronica visionary who will be freeing your mind in 2005" NME
"Lies somewhere between Kate Bush and a deranged Divine Comedy" Q Magazine
The Libertine
Teignmouth
The Shadowsea
Wind In The Wires
The Railway House
The Gypsy King
Apparition
Ghost Song
This Weather
Jacobs Ladder
Tristan
Eulogy
Lands End