The Books
Lost And Safe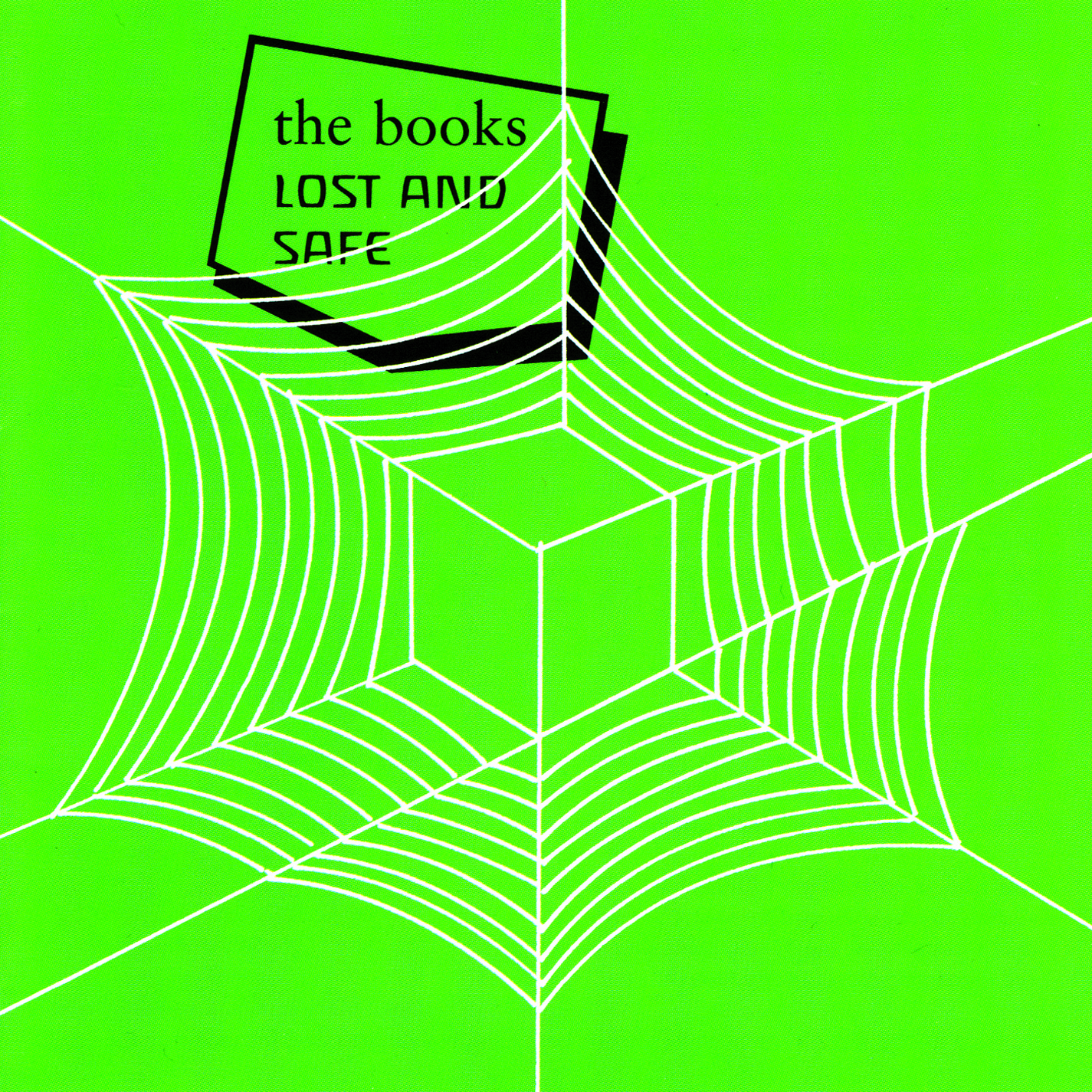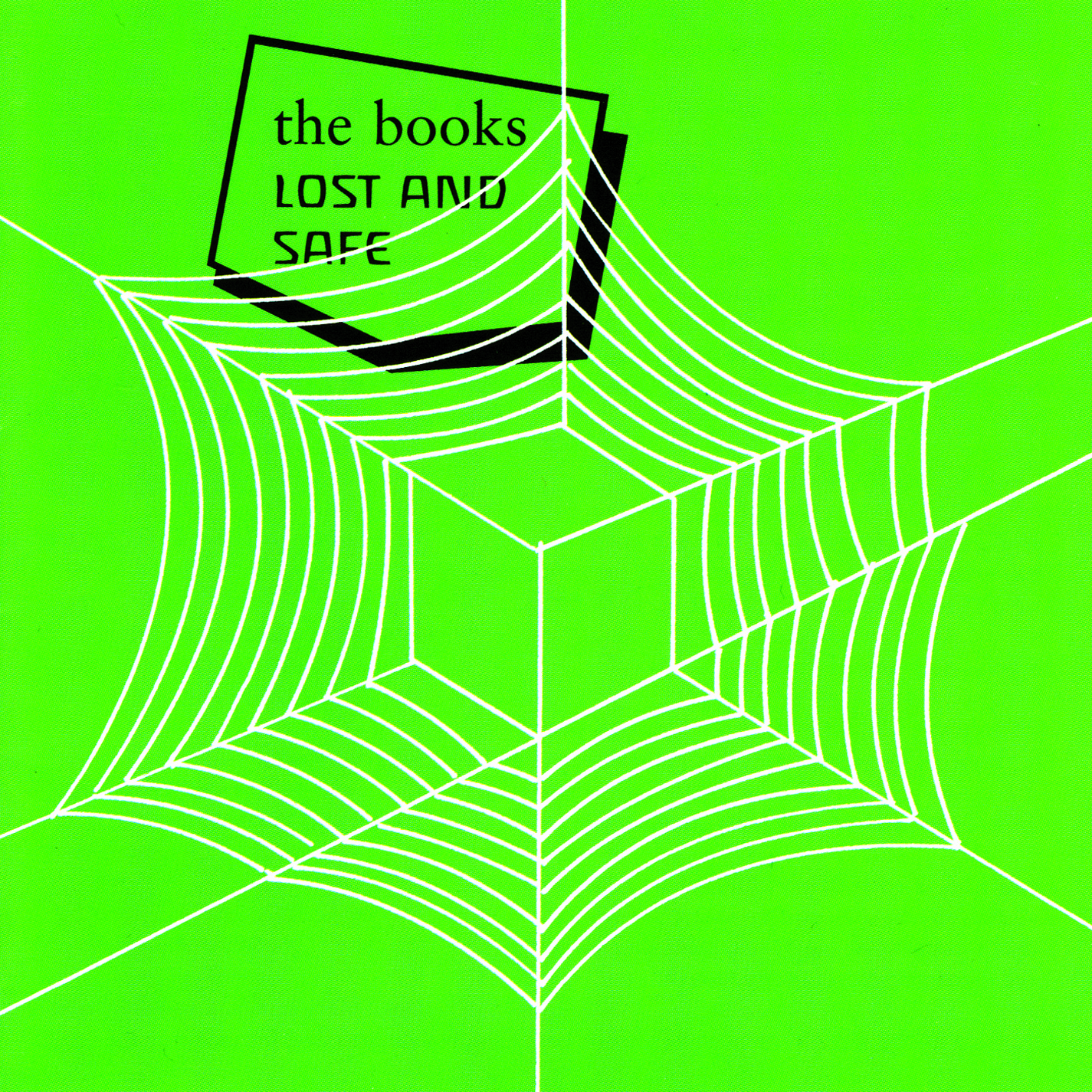 The Books
Lost And Safe
Released 5/04/2005
CD/LP Gatefold/Digital
Tom050
Note: This titles is no longer available through TOMLAB
www.thebooksmusic.com
A few deep breaths after finishing their acclaimed record The Lemon of Pink, The Books set out to make their third album, Lost and Safe. Still based in North Adams, MA, The Books moved their studio across town from a freezing cold pantry in a ramshackle tenement into a moderately sized bedroom in the attic of a historic Victorian, heat included. A big step up, indeed. They busied themselves buying up unmarked audio tapes at Salvation Armies across the east coast, expanding their notorious library of found sounds and samples to truly absurd proportions.
Along with The Books' mainstays of cello, guitar, mandolin and banjo, which all make appearances in Lost and Safe, they also invested in a few new instruments, most notably: a set of tuned plastic drain pipes, a cheap metal filing cabinet with subwoofers installed in it, and a vintage Hohner clavinet, which they salvaged from a Dutch basement and restored to funkiness. Also, Nick taught himself how to sing, more or less, and Paul forged ahead in building an impressive library of found video and fonts that will be a feature of their first live tour in May, 2005.
A synaesthetic quality pervades Lost and Safe as it explores new territory within the collage based production style set forth by its two predecessors. It is a song based album, conceived of as a whole, that weaves found voices and original lyrics together with a constantly shifting instrumentation that defies classification. Ancient texts cross-polinate readymade vocals while sticks and stones excite the resonant frequencies of bendy straws and altered furniture. Inside-out cellos harmonize with slow-motion ring tones.
A little longing goes away: Clavinet feedback moire channels Lao Tzu.
Be good to them always: Virgin transatlantic broadcasts lead to multifarious social critiques while bouncy ball achieves perfect elasticity.
Vogt dig for Kloppervok: Open ended drainpipes tune the forest floor while Lewis Carroll has a most thrilling experience in Greenland.
Smells like content: Fraternal stream of consciousness as inspired by the facade of the Brooklyn Public Library.
It never changes to stop: A disciplinarian loses his voice beneath a warm cello ocean, the banjo spine keeps time.
An animated description of Mr. Maps: A rattletrap filing cabinet articulates sub-bass algorithms while the character of Mr. Maps is fleshed out.
Venice: Salvador Dali splatters a surreal tribute over a multilingual press .
None but shining hours: Celestial spheres reverberate while a funk riff canonizes the black hole at the center of our galaxy.
If not now, whenever: A day in the life of the angel of death.
An owl with knees: Every possible three letter word is carefully considered before being immediately forgotten.
Twelve fold chain: North Carolinian cricket guitar poprocks the linchpin of Bhuddist metaphysics.
A little longing goes away
Be good to them always
Vogt dig for Kloppervok
Smells like content
It never changes to stop
An animated description of Mr. Maps
Venice
None but shining hours
If not now, whenever
An owl with knees
Twelve fold chain