David Shrigley's
Worried Noodles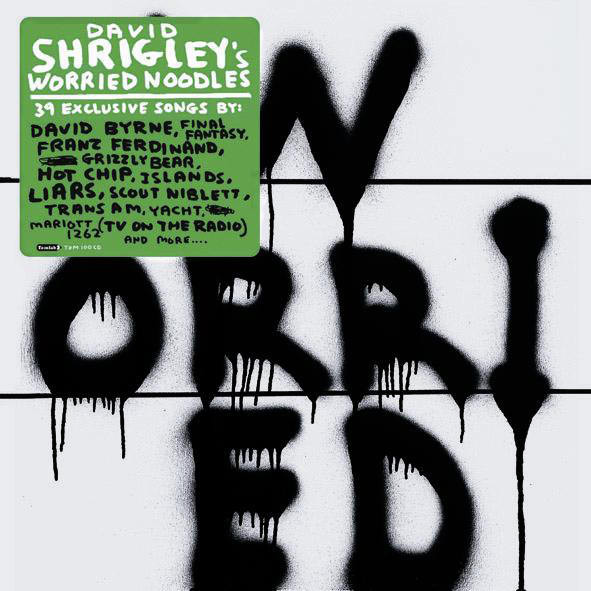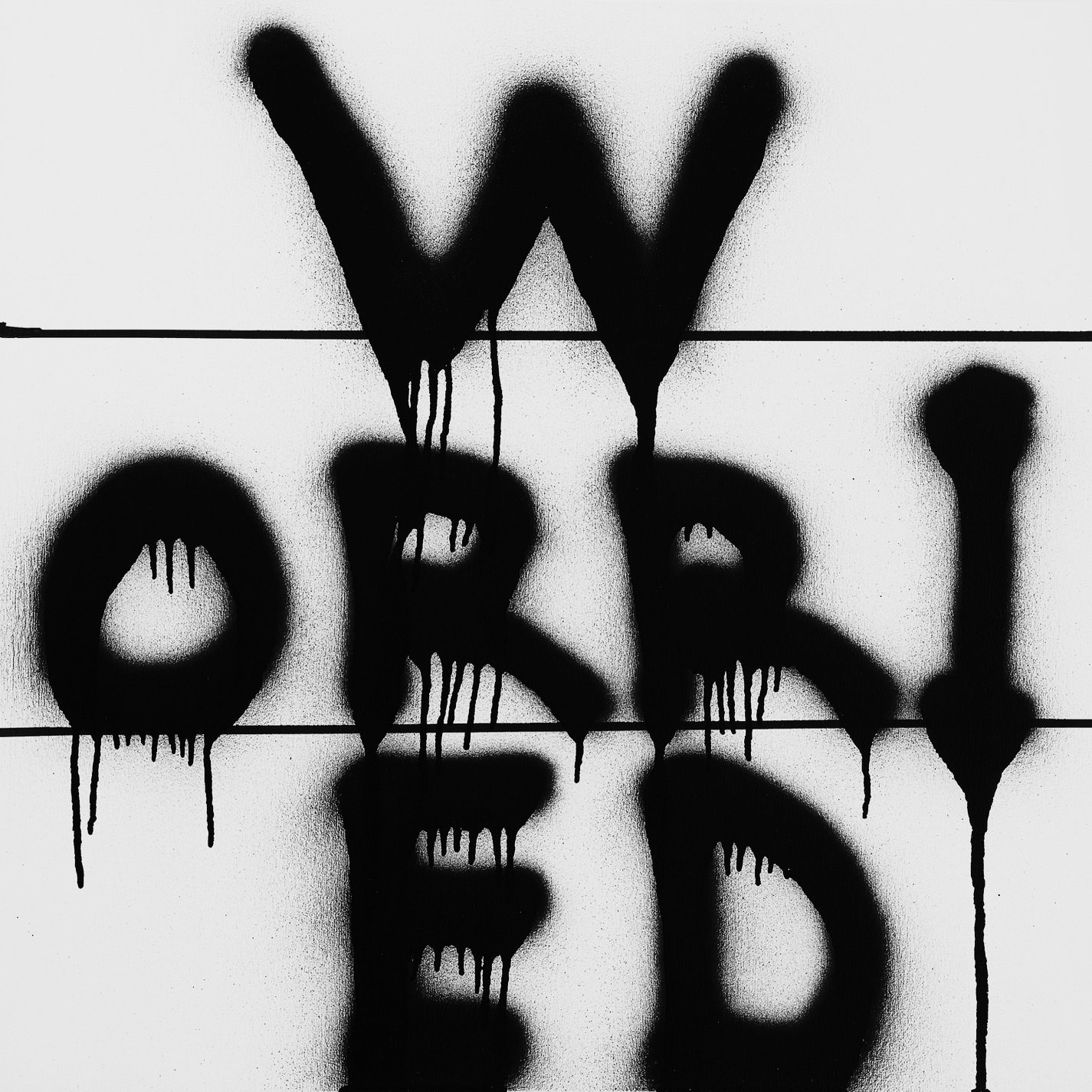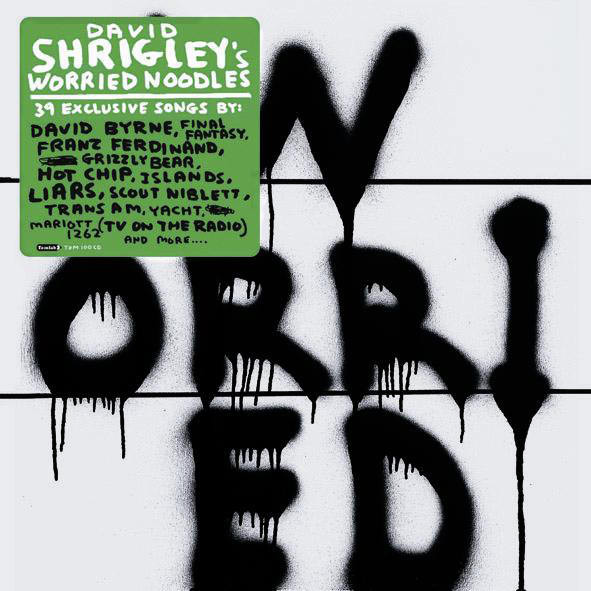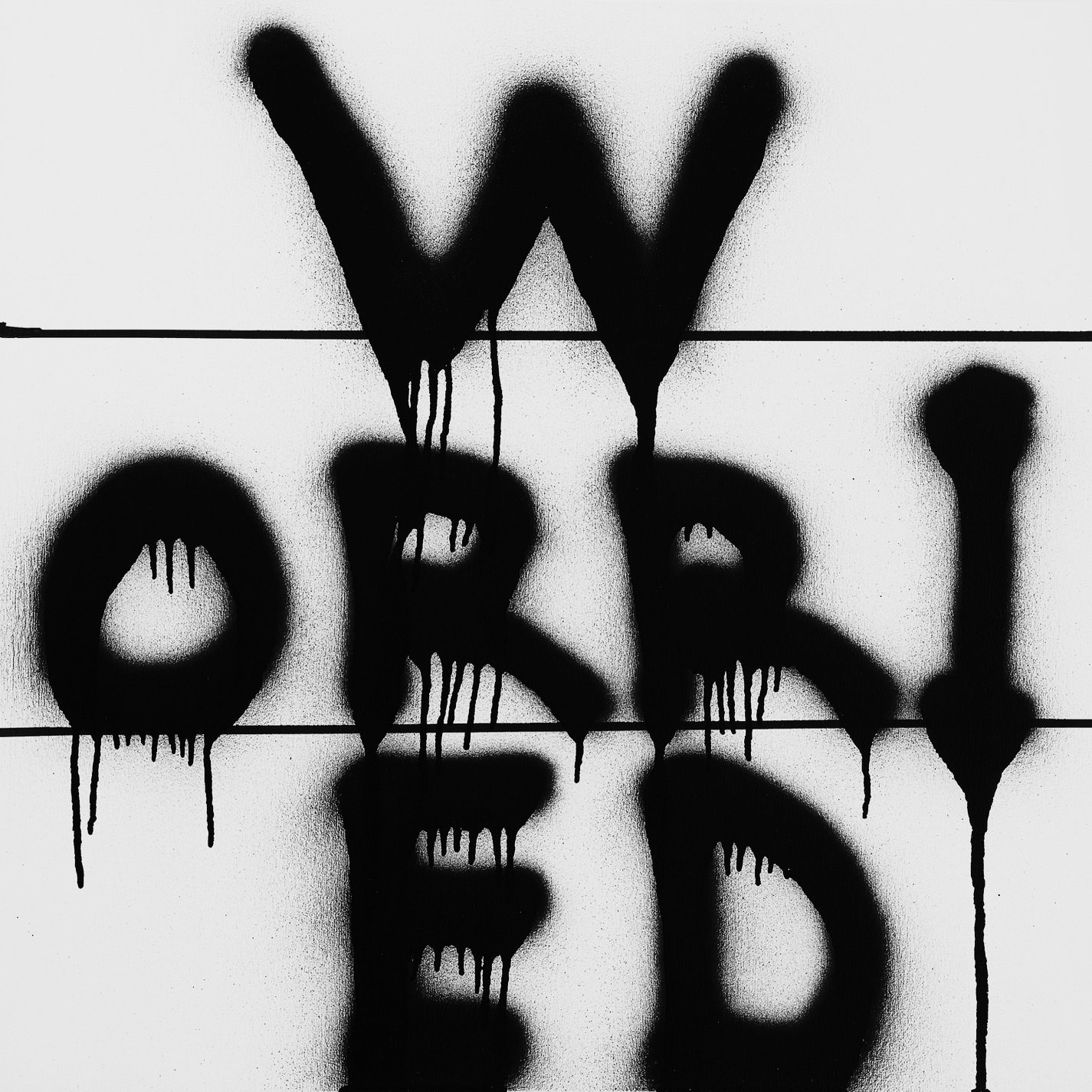 David Shrigley's
Worried Noodles
Released 23/10/2007
2CD-Book (106 pages)/Digital
Tom100
"I didn't make a record. I couldn't be bothered to make a record. It would have been too difficult. It was easier not to make a record," writes David Shrigley about his LP-sized book of song lyrics. The original Worried Noodles songbook reveals a never-ending curiosity; the lyrics are simple poetry, ironic yet somehow honest, and insistently inciting. The book merged the three spheres in Shrigley's work – art, book, and music – yet it was silent.
That first edition, also released by Tomlab, sold out within just 6 months of its publication two years ago. The book found a slew of new admirers of David Shrigley's work in pop music circles, wherein the idea of adapting these songs to music was recognized as something that needed to happen.
In collaboration with David Shrigley, Tomlab gathered a diverse selection of musicians and bands from the unknown to the legendary to receive a copy of the book. Many were already familiar with David Shrigley's work, and some are among his most devoted fans. Those who did not know of his work instantly fell in love with his quirky drawings and words. All of the artists wished to join this collaboration and delivered their stellar songcraft!
During the process of the collaboration, Shrigley found perhaps the best words to describe the strong enthusiasm present in the project: "Now we have opened the can of worms we have to deal with the consequences." The can now counts 39 worms – all exclusives!
CD1
Roger Ferguson – Welcome Singer
Christopher Francis - One
Grizzly Bear – Blackcurrant Jam
R. Stevie Moore – Live In Fear
Phil Elverum & Nick Krgovich - Watcha Doin'
Scarlett's Well - Maybe
Psapp – Sad Song
Aidan Moffat & The Best Ofs - Your Hands Are Cold
Yacht – I Saw You
Simon Bookish – Prince Of Wales
Deerhoof – You, Dog (aka Kidz Are So Small)
Hank – Baby's Bible
Mariott 1262 (TV On The Radio Portland Chapter) - Sweet, Sweet Potato
David Byrne – For You
James Chadwick – The Wooden Floor
Islands – Joy
Cotton Candy – A Sentimental Song
Franz Ferdinand - No
Alig Fodder – The Hole
Cibelle – Elaine
CD2
Dirty Projectors – Come Forward
The Curtains - Show Me The Way Things Work
Max Tundra – A Truce
Munch Munch – Squirrel
Liars – Panic Button
Tussle (ft. David Shrigley) - A Clash Of Heads
Trans Am – The Film
John Shankie – A Song
Scout Niblett – The Bell
Final Fantasy - Joys
Mt. Eerie – A Sentimental Song
The Dead Science - Once I Found A Diamond
Lord Cut Glass - Maybe
No Kids – Another Song
Hot Chip - No
Casiotone For The Painfully Alone - The Pretty Girl
Mitch Friedman - Awesome
Bombay 1 - Elaine
Les Georges Leningrad - Manager And Coordinator Of Prostitutes