WHY?
Alopecia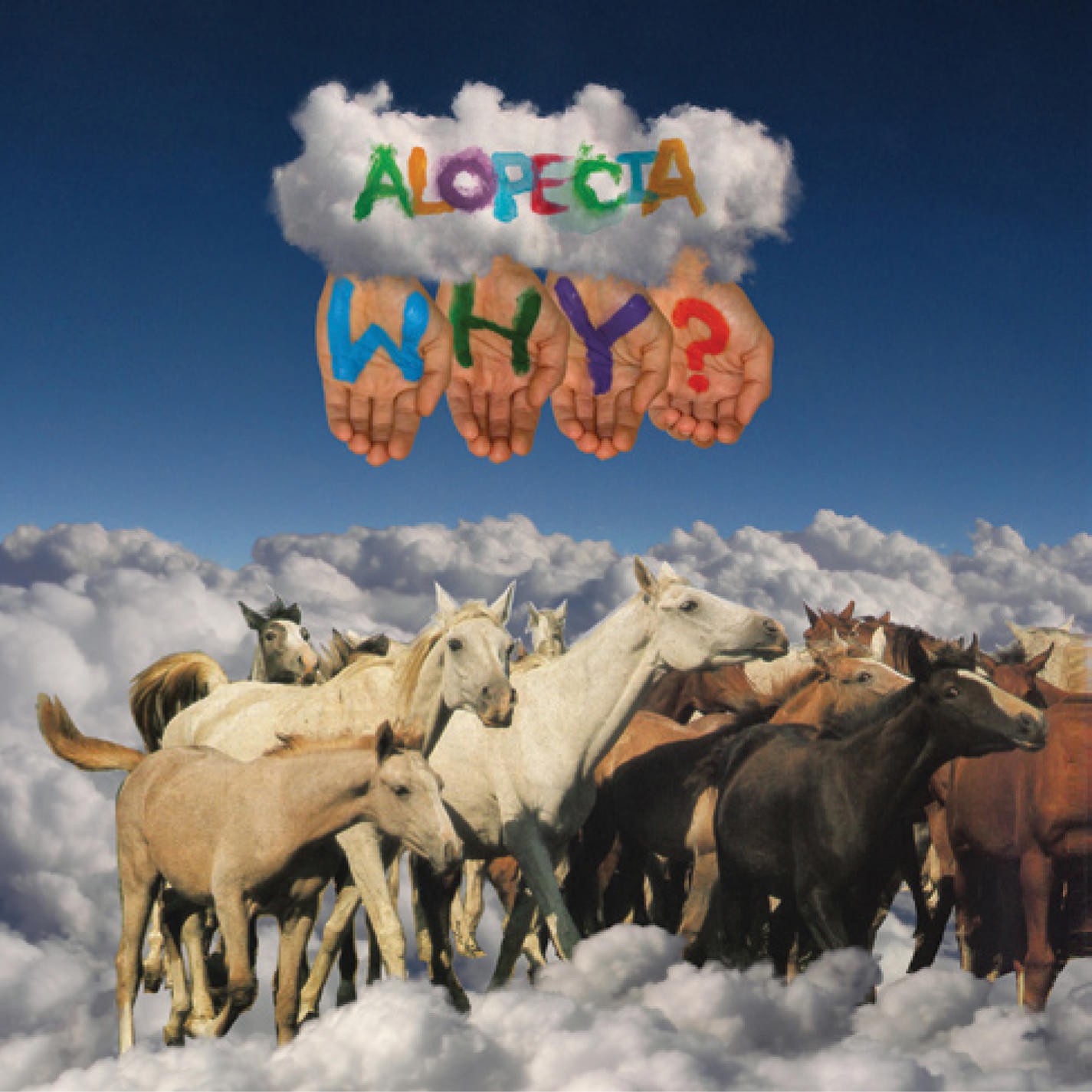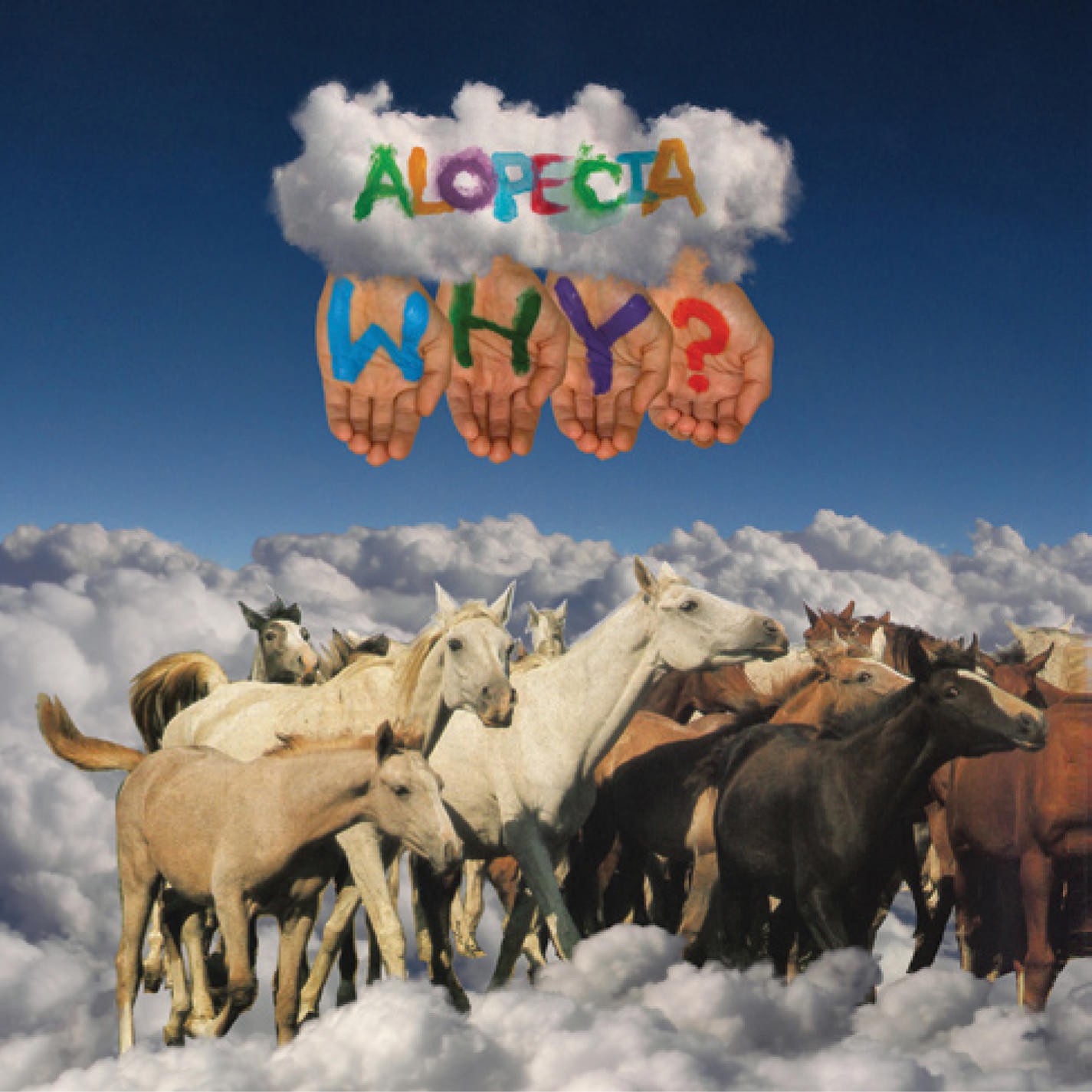 WHY?
Alopecia
EU only, released 25/02/2008
CD/LP/Digital
Tom112
For those still unfamiliar, WHY? is the psychedelic, guitar-pop, folk-hop brainchild of Yoni Wolf, a Cincinatti, Ohio native with a history of bold accomplishments. In his earlier days, Wolf co-founded the famously experimental Anticon label/collective and earned critical acclaim as one-third of the seminal cLOUDDEAD project (with Subtle frontman Dose One and DJ/producer Odd Nosdam). Today, he and his WHY? bandmates continue their growing legacy (2005's "Elephant Eyelash" was one of the year's most talked-about independent albums) with their most crucial, coherent record to date.
Alopecia is a collection of hard rhymes forced through the stubborn smile Yoni Wolf, a true lover of life who has been scorned and reborn. It is a collection of small suicides acted out in poem and sung over rich musical creations. These are musings about the grit and glory of everyday living, written down inside of restrooms and released to the rest of us. Wolf's profound lyricism is truly one of a kind, and his band plays the music to match it, spinning dark and expressive opuses under each set of words.
With Alopecia, WHY?'s usual three-piece arrangement (Yoni Wolf, his brother Josiah, and longtime collaborator Doug McDiarmid) becomes five. Joining the band for this set are Andrew Broder and Mark Erickson of Lex Records/Ninja Tune's modern art-rock pioneers Fog. Furthermore, Alopecia was recorded mostly live in Minneapolis, giving these 14 songs a sense of urgency previously unreached on a WHY? record. From anthemic lead single "The Hollows" to deadpan rap track "By Torpedo or Crohn's," the band pushes the limits of its sound, mastering mood and texture throughout.
No topic nor musical idea is taboo, and yet the mysteries of Alopecia are easy to embrace, inviting the listener to get lost in their unraveling. When he was a child, Yoni Wolf used to tag the streets of Ohio with the cryptic yet simple message "Why?".
Alopecia answers his own question.
The Vowels Pt. 2
Good Friday
These Few Presidents
The Hollows
Song Of The Sad Assassin
Gnashville
Fatalist Palmistry
The Fall Of Mr. Fifths
Brook & Waxing
A Sky For Shoeing Horses Under
Twenty-Eight
Simeon's Dilemma
By Torpedo Or Crohn's
Exegesis